Cultural Affairs Department, Assam
Cultural Affairs Department, Assam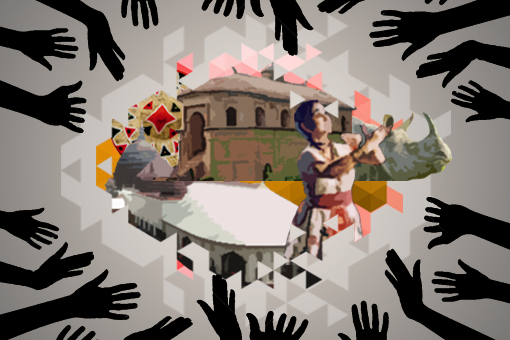 Since 1987, an independent Department of Cultural Affairs formed by the Government of Assam has been working relentlessly for the preservation and promotion of the rich culture in the state. As time progressed, the Directorate of Cultural Affairs, Directorate of Museums, Directorate of Archaeology, Directorate of Library Services, Jyoti Chitraban Society, Assam State Film Corporation and Srimanta Sankaradeva Kalakshetra Society came under the purview of Cultural Affairs Department for better conservation of all forms of art and culture.
Assam Cultural Affairs Department facilitates promotion of the existing culture of the ethnic and indigenous groups of the state. Various initiatives have also been taken to safeguard and provide proper maintenance for important ancient monuments and historical sites of the State.
The Department plays a vital role in making cultural exchanges possible at both the national and international platform. In recent years, much effort has been made by the Department for searching talents in music, dance, acting, fine arts etc. from different parts of the state, with the sole objective of presenting them the much needed platform and exposure.
With a view of transforming Assam as a cultural destination, Assam Cultural Affairs Department is also preparing the ground for unique cultural experiences to the tourists visiting the state. It strives to imbibe a sense of appreciation of the traditional art and culture among the younger generation of the society and preserve it for posterity. The Department has also been facilitating employment opportunities through proper utilisation of the cultural talent to develop the entertainment industry in the state.